Thank you for being a grandma to me even if I'm not really your grand daughter. I never felt that you treated me and Honee otherwise. I'm just thankful that you are now out of pain and you will finally be with DaddyLolo.
I hope you saw DaddyLolo already. I'm sure he missed you really bad. How many years has it been? He must be really happy to see you. Say hi from all of us.
I wish you're feeling better MommyLola now that you're in peace..
I miss you already. :'(
Sending you kisses MommyLola... We love you..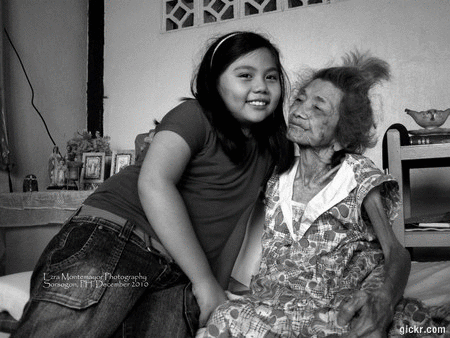 Just a little remembrance to keep you from missing us. :)